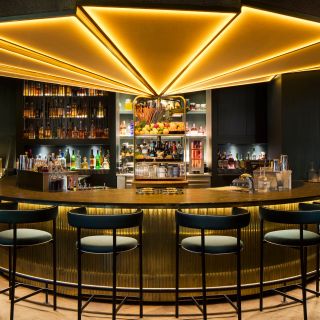 1. Ory Bar
Coctelería | Altstadt-Lehel
Reservado 2 veces hoy
Ob Classics, Signature Drinks, Apero oder Highballs: Die Ory Karte umfasst das, was man sich für einen angenehmen Barbesuch wünscht – und noch ein bisschen mehr. Unsere Barkeeper überraschen zuverlässig mit kreativen Neuinterpretationen und erfinden so zeitlose Klassiker stets neu.  Unsere...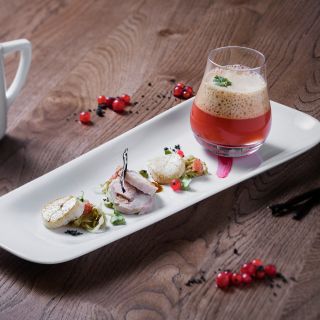 2. Gesellschaftsraum
Cocina Crossover | Altstadt-Lehel
Reservado 7 veces hoy
Dine well on exquisite, international cuisines at Gesellschaftsraum. Headed by CEO and Chef Bernd Arold, the restaurant aims to please its guests through its refreshments and carefully prepared meals. Diners can enjoy drinks at the bar's sleek, oak counter tops. Meals, such as the delicious...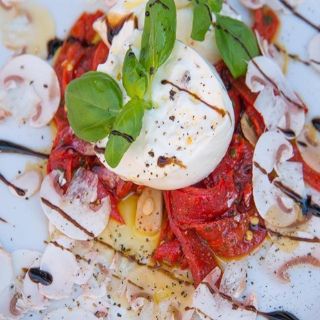 3. Cupido Arte di Cucina Italiana
Italiana | Altstadt-Lehel
Reservado 3 veces hoy
Enjoy a wonderful dining experience with family or friends at Ristorantino Cupido. It serves traditional Italian fare in a casual setting. A rocket salad with fried Bavarian porcini, buffalo mozzarella or an avocado tart on tuna carpaccio make for tasty starters at Ristorantino Cupido. Guests...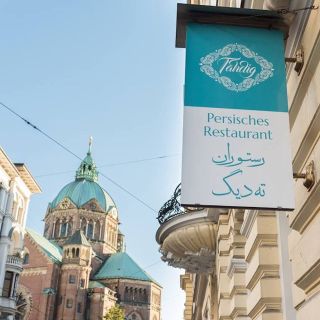 4. Tahdig
Persa | Altstadt-Lehel
Reservado 14 veces hoy
Persisches Restaurant mit authentischen Speisen & kulinarischen Köstlichkeiten aus dem Iran im Herzen Münchens. Persien ist die Heimat einer der ältesten Küchen der Welt, deren Grundprinzipien kaum verändert und dennoch verblüffend modern sind - wenige hochwertige, frische Zutaten, harmonisches...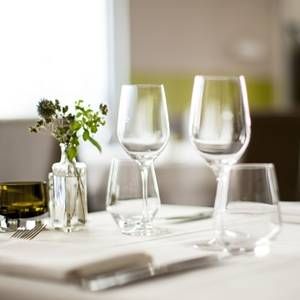 5. Le Stollberg
Francesa | Altstadt-Lehel
Reservado 7 veces hoy
Delicioso, excelente atención de lo mejor de mi viaje por Munich. Solo les hace falta regular el aire acondicionado, me sentía sofocada en el lugar.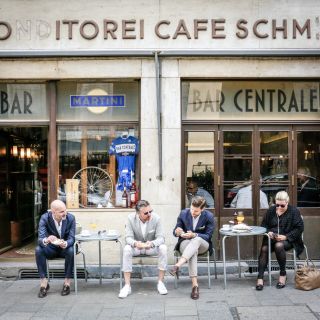 6. Bar Centrale
Internacional | Altstadt-Lehel
Reservado 18 veces hoy
Seit 1998 gibt es in der traditionsreichen Ledererstraße eine
durch und durch italienische Bar: die BAR CENTRALE, die so
auch in Florenz oder Rom stehen könnte. Eine Zweiteilung in
Bar und Lounge bietet jedem Gast nach Anlass und Vorliebe
den passenden Platz. Vorne, in der...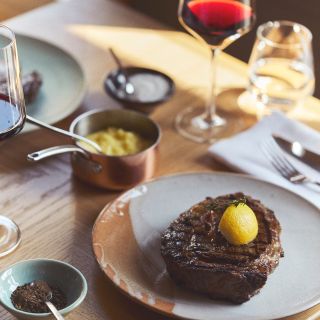 7. The LOUIS Grillroom & The LOUIS Sparkling Bar
Cortes finos | Altstadt-Lehel
Reservado 8 veces hoy
Excelente restaurante especializado en carnes, con un personal más que amable y ambiente muy animado. Lo mejor de todo, la comida. Tomamos unos solomillos que estaban exquisitos. Para repetir.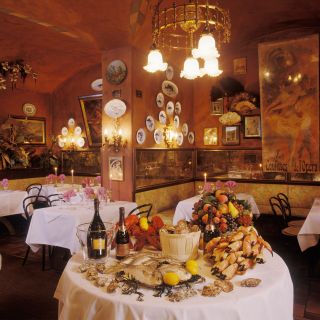 8. Austernkeller
Francesa | Altstadt-Lehel
Ganzjährig frische Austern & Meeresfrüchte
flugzeugfrisch vom Fanggebiet - cuisine française -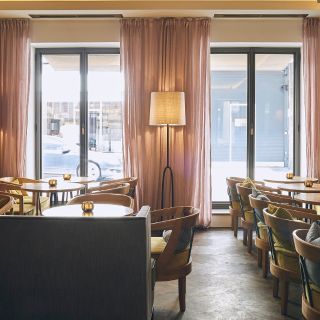 9. Grapes Weinbar
Internacional | Altstadt-Lehel
Reservado 6 veces hoy
"bei uns, in der GRAPES Weinbar kann sich jeder Weinliebhaber wie im Paradies fühlen! In unserer Weinbar im Herzen Münchens bringen wir nicht nur echte Raritäten ins Glas, sondern überraschen selbst geübte Kenner mit einem wechselnden Wein-Sortiment aus der ganzen Welt. Doch nicht nur der...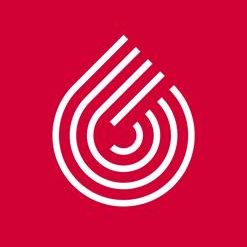 10. Pageou
Internacional | Altstadt-Lehel
Reservado 19 veces hoy
Disfrutar de una cena en familia con platos bien elaborados y una atención esmerada.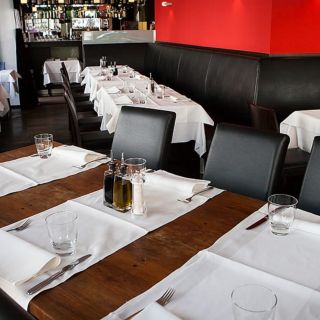 11. Trattoria Seitz
Italiana | Altstadt-Lehel
Neben vielen italienischen Speisen, die mit saisonalen und immer frischen Zutaten aus der Region gekocht werden, werden immer wieder von dem Geschäftsführer und Chefkoch Herrn Cinncardo Pezzei eigene neue Kreationen präsentiert. Die Seitz Trattoria besitzt einen eigenen Weinkeller. Dort werden sehr...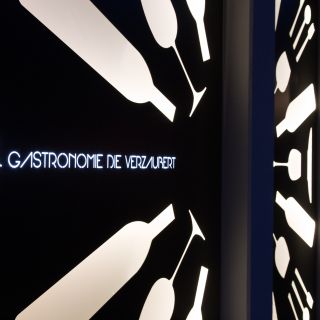 Barrios cerca de Altstadt-Lehel
¿Qué te apetece? Busca por cocina
Explora los mejores restaurantes cerca de ti
Comer cerca de los lugares de interés cercanos a Altstadt-Lehel